Here is part 2!
NYX Lipliner in Pinky
NYX Lipliner in Plush Red
These two make the perfect shade of hot pink that is wearable everyday, everywhere. Line your lips in the plush red, then fill in with pinky & then re-line in red. They look beautiful & hold up much longer then many (expensive) lipstains that I have purchased. My go to combo almost everyday!
Sephora Collection Ultra Vinyl Lip Pencil
I honestly didn't expect much when I first bought this but thought "why not give it a shot?". It is amazing! It gives your lips a glittered look & stays put extremely well. Without gloss, I can go a full night with only one application. I currently have the fuchsia fever but do plan on getting the vinyl raspberry very soon. This is one for night though, as it is very shimmery & attention grabbing!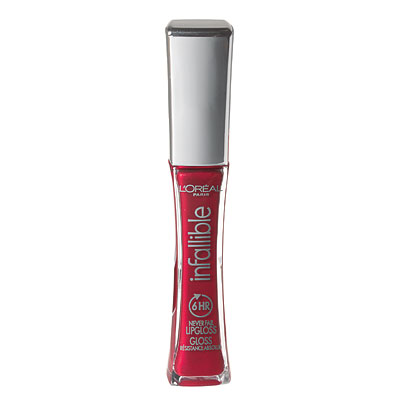 Loreal Infalible Lipgloss
I almost never wear lipgloss for two reasons, it gets everywhere & comes off after one cup of coffee. I'm a busy girl & I don't have the time to reapply my lips every 5 minutes. This product sticks! I will only need to reapply once in a night out & maybe after eating if worn during the day. My only complaint is the absolute lack of appealing colors. I have only found two that I like & wish they would come out with a daring pink or purpleish tones. Oh well, nobody gets everything right?
Loreal Infalible Lip Colour Cerise
This is the only red lipstick I will wear now. It stays on absolutely ALL day & looks flawless. You do need to use a eye makeup remover or olive oil to get it off at night, as normal face washing simply doesn't do the trick. I wish they would come out with more amazing colors...
Sephora IT Natural Foundation Brush
This brush was a bit of a splurge for me, as I find that most expensive brushes really aren't worth the price but, I was intrigued. I had never seen a foundation brush like this before & honestly wasn't happy with any of the ones that I had. I absolutely fell in love with it. It gives amazing coverage without looking piled on or un-natural. It blends any foundation beautiful & doesn't "eat up" product & is wonderful for smoothing out anything through out the day (like those pesky sun-glass marks, urg). I really can't say enough good things about this brush, it does everything! It also helps that it's really cute & comes with its own protective lid!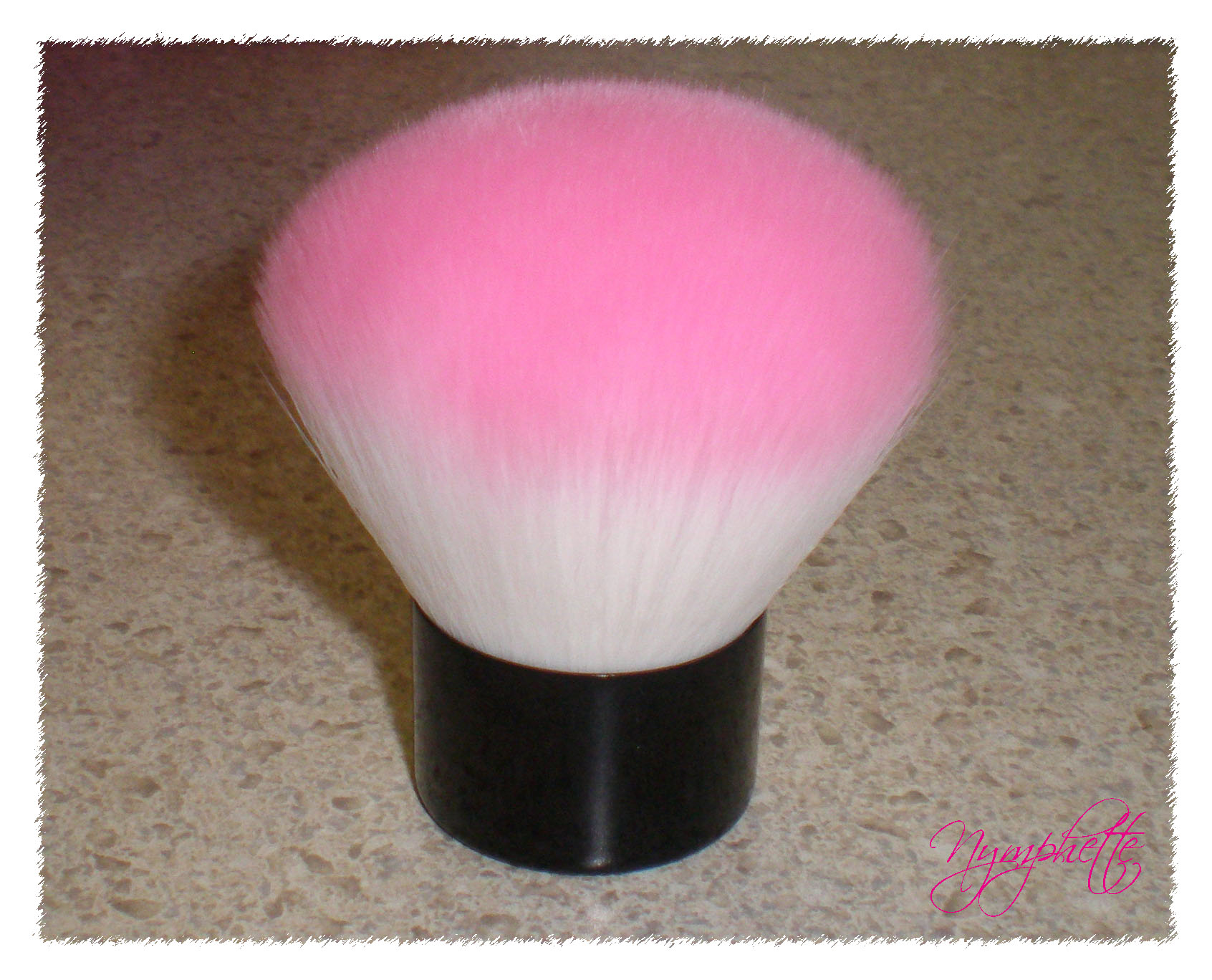 Swirled Cosmetics Kabuki Brush
Unfortunately I have not seen these since I bought mine. I searched for one for my pro kit & simply cannot find them anywhere (I even had to snag this pic from another blogger). This is the best brush for everything! I use it for loose powder, powder foundation, cleaning up fall out, buffing in blush or contour, everything! What is so unique about it is that it is amazingly soft & really dense. Something I have not found in any other kabuki. The hairs move freely, so they don't simply smudge everything around. Wish I could find 5 more of them. If you see it, BUY IT IMMEDIATELY!!
ELF Under Eye Concealer & Highlighter
I have very dark circles & have tried a ton of concealers. They have all been too dark or crease or look cakey or something. This concealer has a the perfect peach tint to cover dark circles & a great formula. At first it seems a little thin & sheer but, trust me it does the job. I do a swipe, pat it in with my finger, & then repeat. No dark circles & no obvious concealer either.
ELF Blush in Pink Passion
I absolutely LOVE this blush! It is the perfect dolly pink color. Plus, it's matte so you don't end up looking like a sideshow. It is highly pigmented (especially for the price, $3!) & is a little soft so, be careful with it! Use a soft & not too dense brush, just tap it on the surface (don't rub your brush across it!) & then buff over the edges of where you put it slightly with a powder brush or kabuki. This is a statement blush so, it goes better with dolly eyes or one tone smokey eyes that aren't too dark (aka black) & a muted pink lip.
Freeman Pineapple Enzyme Mask
This mask tones, exfoliates & helps with the texture of my skin. I find it works best in the shower for 5-10 minutes 2-3 times a week. It smells great too, which is always an added bonus! I think it's just that extra pick me up for you skin.
Revelon Tweezers
These are my all time favorite tweezers. The point & slant are really thin & sharp so they pick up even the tiniest of hairs. I actually like them far more then my tweezerman ones, which are too thick to get my baby fine hairs along my lower eyebrow without grabbing skin. These are far more sharp then most tweezers, so beware!
So there are my favorite lip & face items. I don't really have a favorite foundation, setting powder, or primer yet. I simply haven't found ones that I feel do everything that they should. I have a handful that I switch between but, none that I feel I would be lost without. Same thing with face care items. If I wouldn't run down to the store in my pj's because I ran out of something, it doesn't belong in my favorites. I am very particular about my makeup & don't like to do touch-ups. This is one of the main factors I look for in products. It has to look good all day, not just the 10 minutes after I put it on.
Feel free to ask any questions or give me suggestions on new products to give a try! I would love to hear about your favorites!